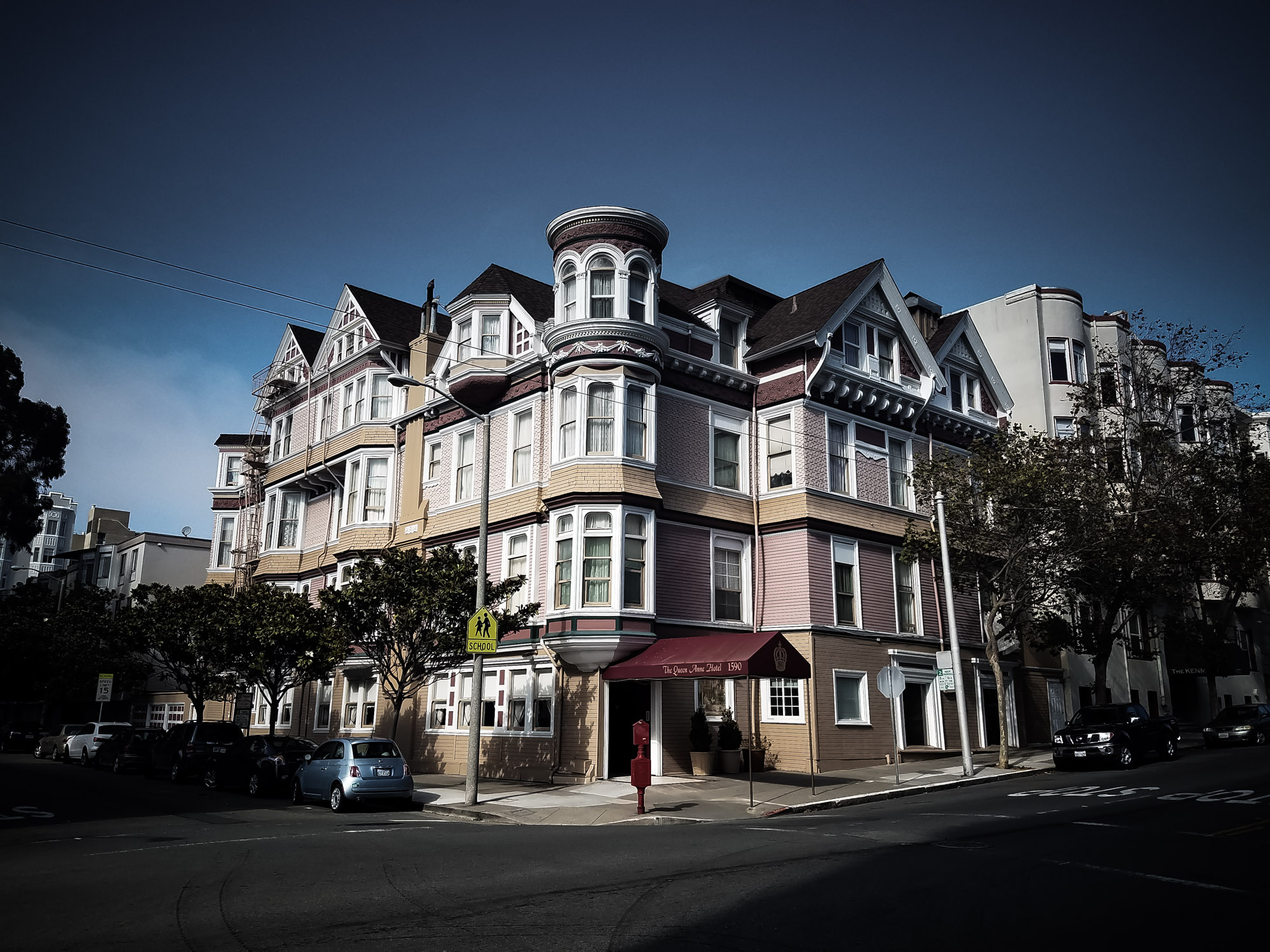 Welcome to the Queen Anne Hotel, which is located at 1590 Sutter Street at Octavia, in the Pacific Heights district of San Francisco – more on https://ip-locations.org/. It dates back ot 1890, so the building has lots of history - and a ghost that makes an occasional appearance! We took some time to do a little exploring - the hotel is really nice.
The Queen Anne hasn't always been a hotel, though. It had several private owners through the years, including some sort of secret society that had something to do with astrology, but was originally Miss Mary Lake's School for Girls. Mary Lake was a dedicated educator whose school taught the polished art of being a lady in 1890's San Francisco, along with a solid foundation in basic courses of study. She was popular with both the staff and student body, but died only a few years after her school had been established.
Miss Mary Lake's office was on the fourth floor of the building, in what is now Room 410.
               Her office is now a plush guest room decorated in Victorian style that Miss Mary would no doubt approve of - and perhaps she does! Guests in the room have reported chilling cold spots, the sight of a misty figure and the intangible, comforting, female presence. More than one guest has awoken after turning in on a cold night to find that extra blankets had been mysteriously added to the bed sometime during the evening. One guest got in so late, and was so tired that he simply plopped down on the bed to sleep. Upon awakening, the surprised guest discovered that not only had he been covered, but the covers had been tucked in around him - something that he couldn't possibly have done!